The relationship between time, cost, and quality is inherently challenging for all building professionals. It is one that we as architects strive to maximize for our clients with each project that we undertake and one that has inspired us to rethink the way in which we build.
Over the last several years we have researched alternative building materials and assembly techniques with the intent of creating a model for affordable, sustainable, and modern homes. This new model differs from a traditional custom home in that it utilizes a system of building that involves repetition, prefabricated components, and minimal site work. Our goal in developing this system is simple: deliver a high quality, affordable home constructed in a timely manner.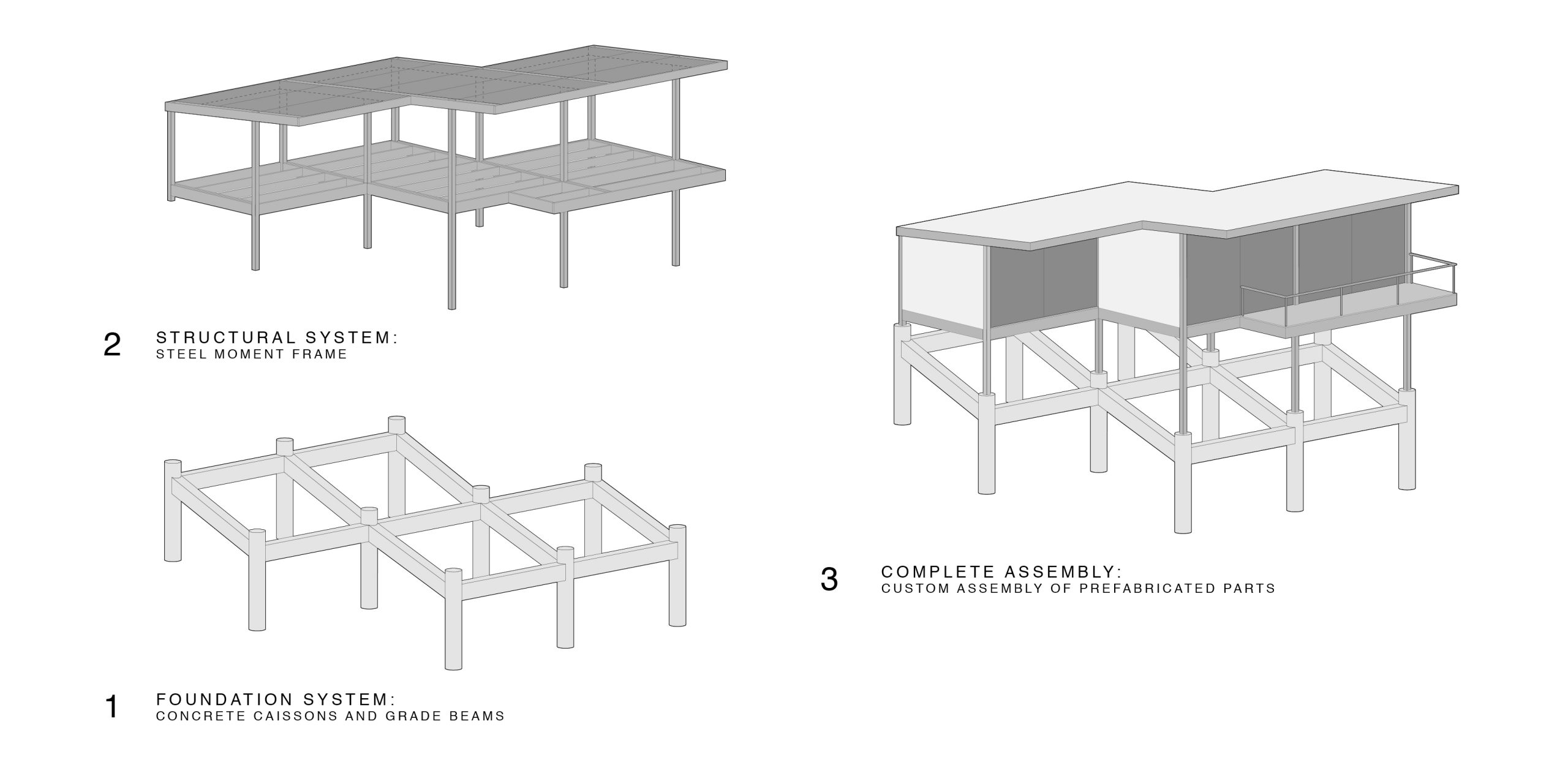 One of the key ingredients is the structural system, a prefabricated steel moment frame. Framing members are capable of large spans, while the columns of the frame sit lightly on the site and require minimal foundation work. This results in a structure well suited for sloping sites that also allows for unrestricted glass openings. Another key ingredient is the building skin, which is composed either of panels or siding boards that are fabricated off site to the exact dimensions of the structural frame.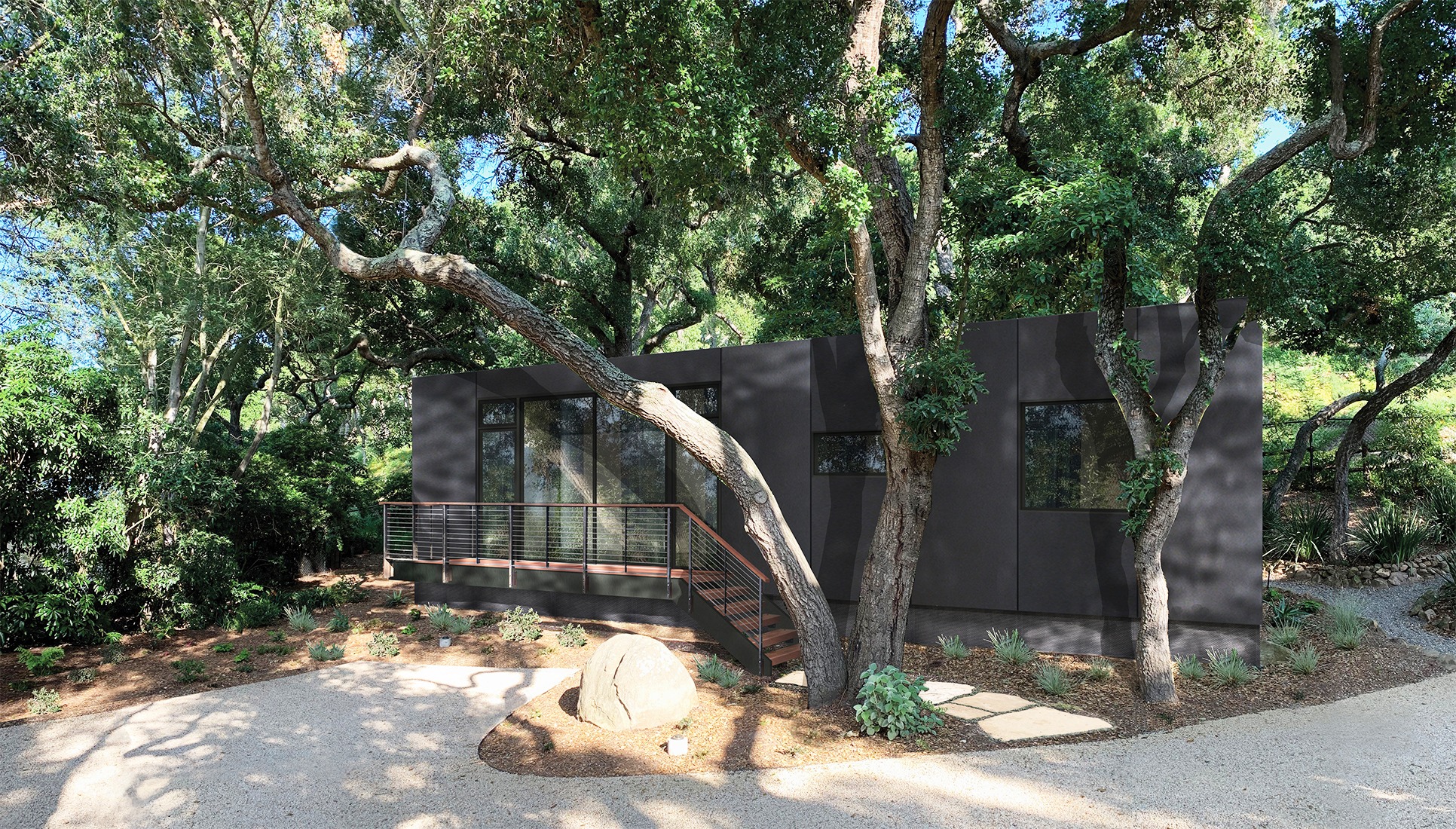 Multiple building parts can be made simultaneously in a controlled environment using precise machinery not available on a construction site. The end result is a hybrid system that exceeds the limitations of a conventional prefabricated home with individualized floor plans and soaring ceiling heights, designed specifically to the unique characteristics of the building's site.