A NEW HOME
The relationship between time, cost, and quality is inherently challenging for all building professionals. It is one that we as architects strive to maximize for our clients with each project that we undertake and one that has inspired us to rethink the way in which we build.
Over the last several years we have researched alternative building materials and assembly techniques with the intent of creating a model for affordable, sustainable, and modern homes. This new model differs from a traditional custom home in that it utilizes a system of building that involves repetition, prefabricated components, and minimal site work. Our goal in developing this system is simple: deliver a high quality, affordable home constructed in a timely manner.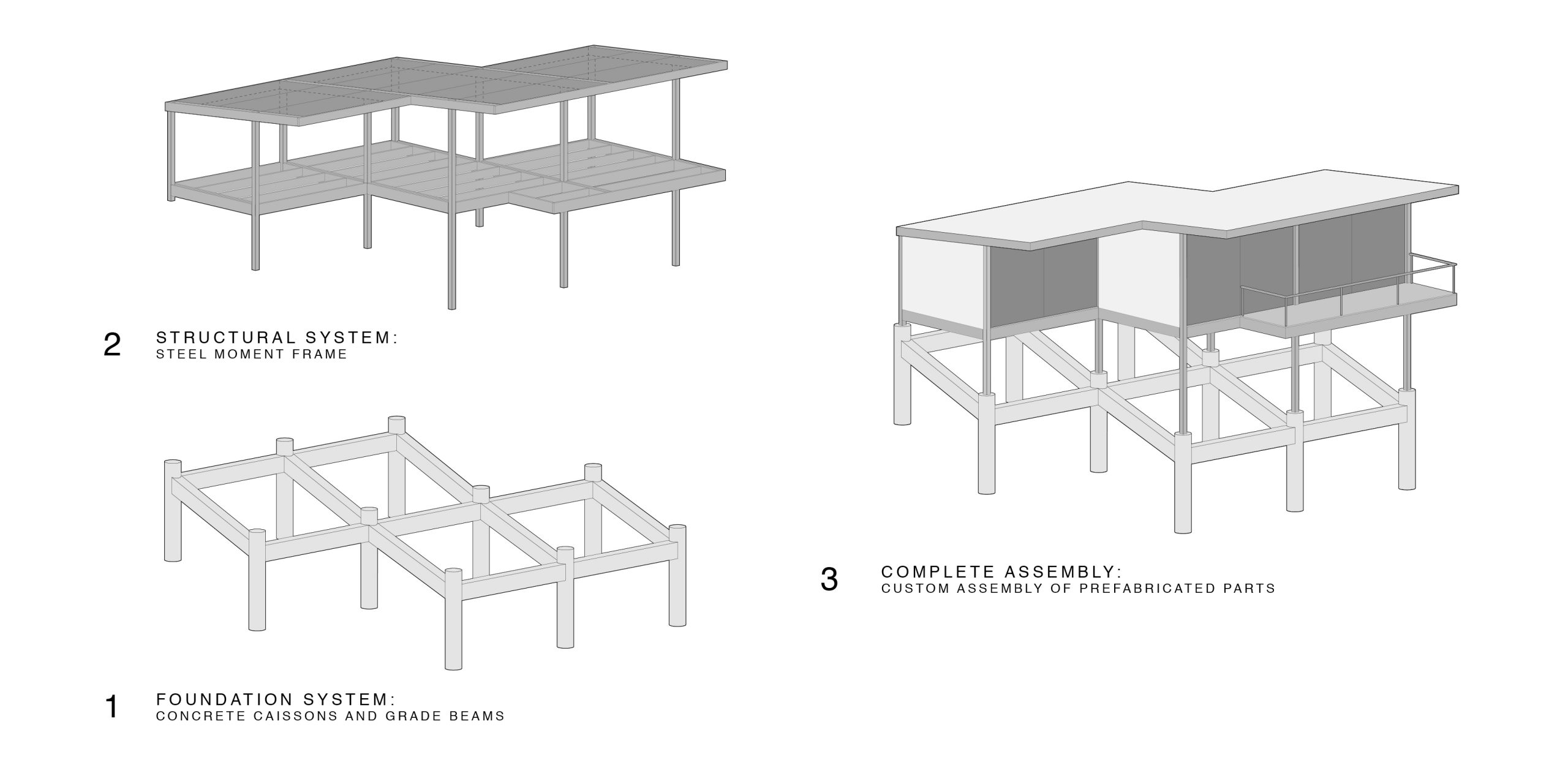 One of the key ingredients is the structural system, a prefabricated steel moment frame. Framing members are capable of large spans, while the columns of the frame sit lightly on the site and require minimal foundation work. This results in a structure well suited for sloping sites that also allows for unrestricted glass openings. Another key ingredient is the building skin, which is composed either of panels or siding boards that are fabricated off site to the exact dimensions of the structural frame.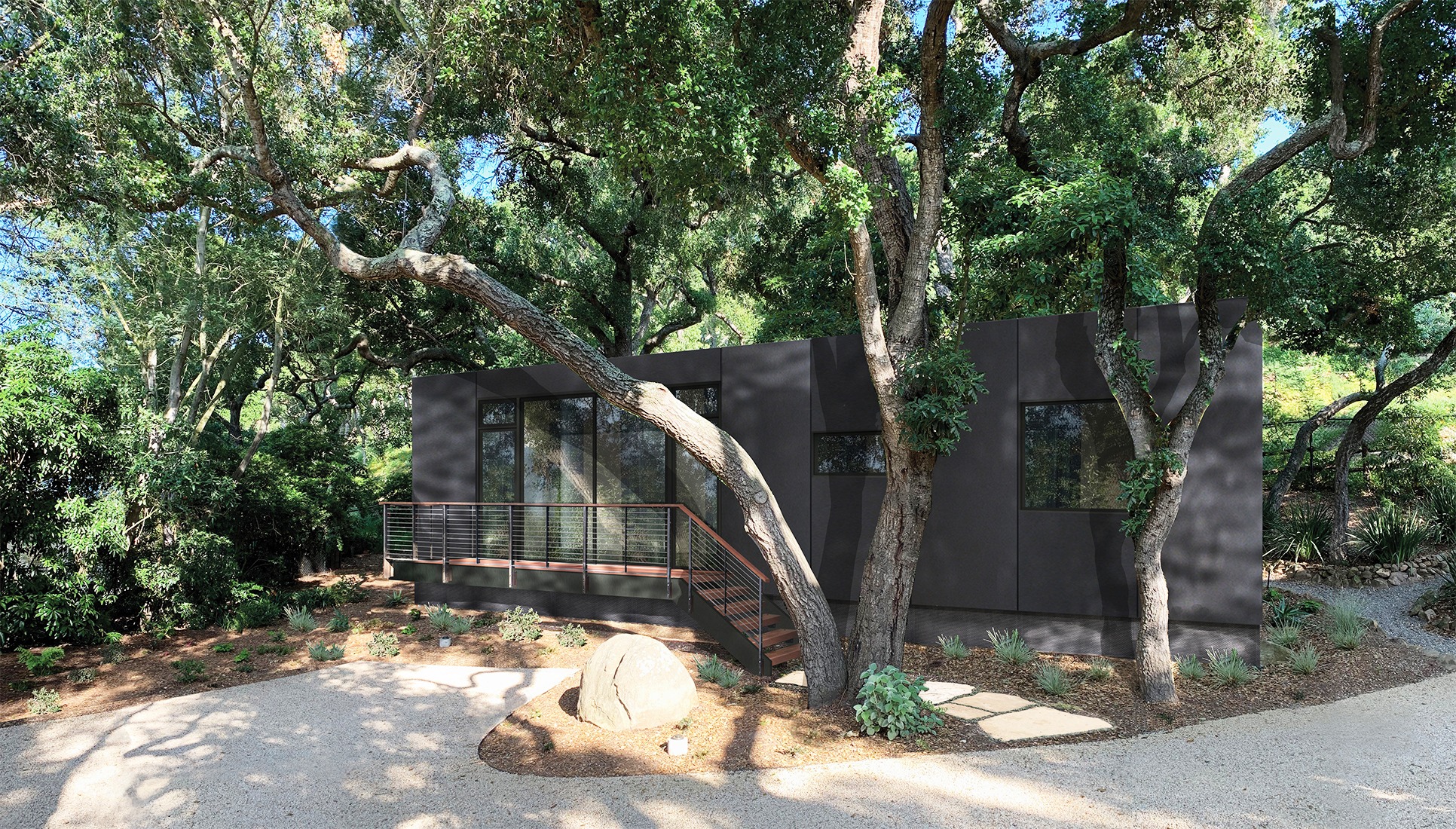 Multiple building parts can be made simultaneously in a controlled environment using precise machinery not available on a construction site. The end result is a hybrid system that exceeds the limitations of a conventional prefabricated home with individualized floor plans and soaring ceiling heights, designed specifically to the unique characteristics of the building's site.
MODEL MAKING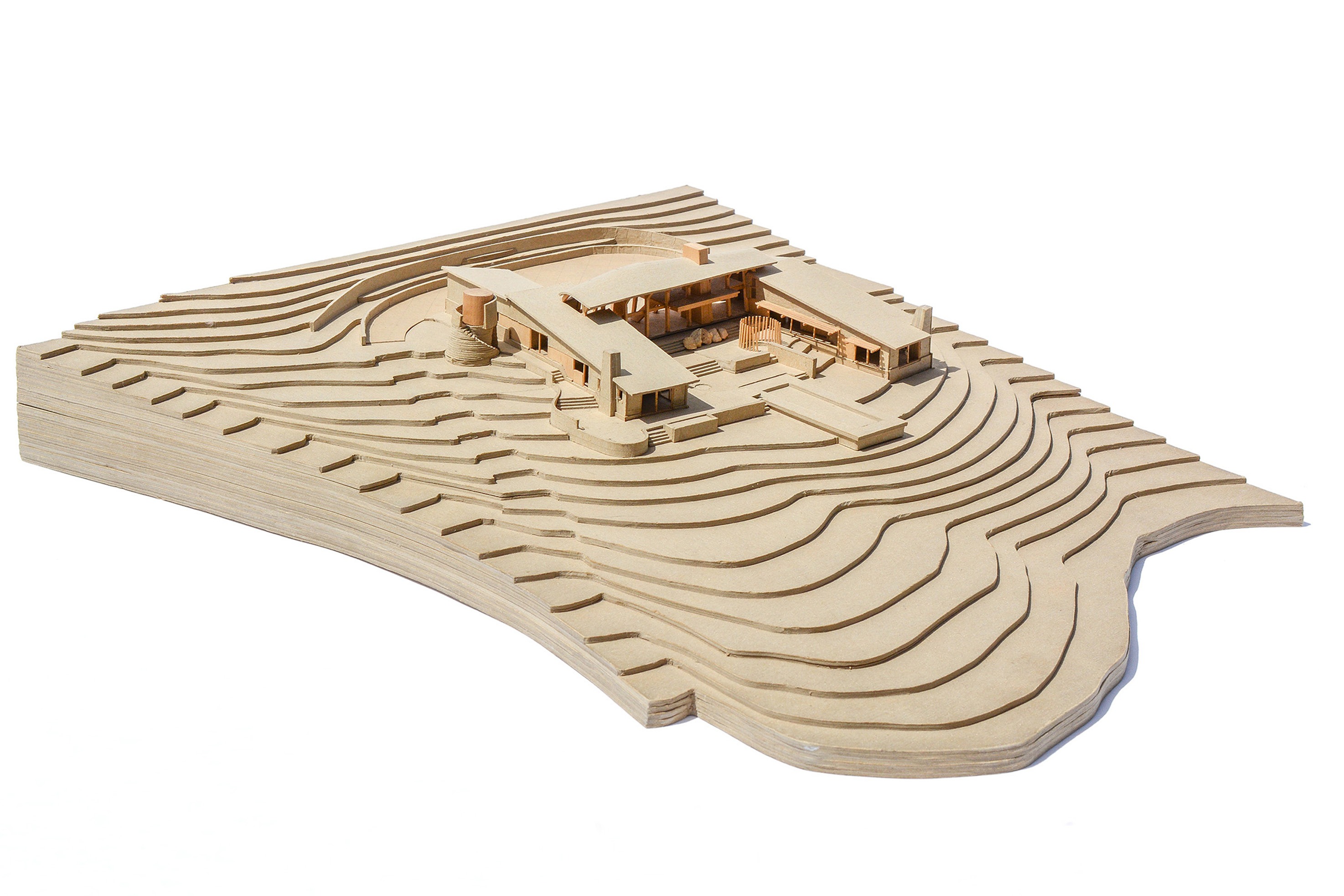 Model making is an integral part of the design process in our practice. It is an opportunity to express the craftsmanship we expect and to explore crucial spatial relationships between building elements and the surrounding site. The models are a tangible, physical manifestation of architecture and serve as a valuable tool in communicating to our clients, builders, and design review boards.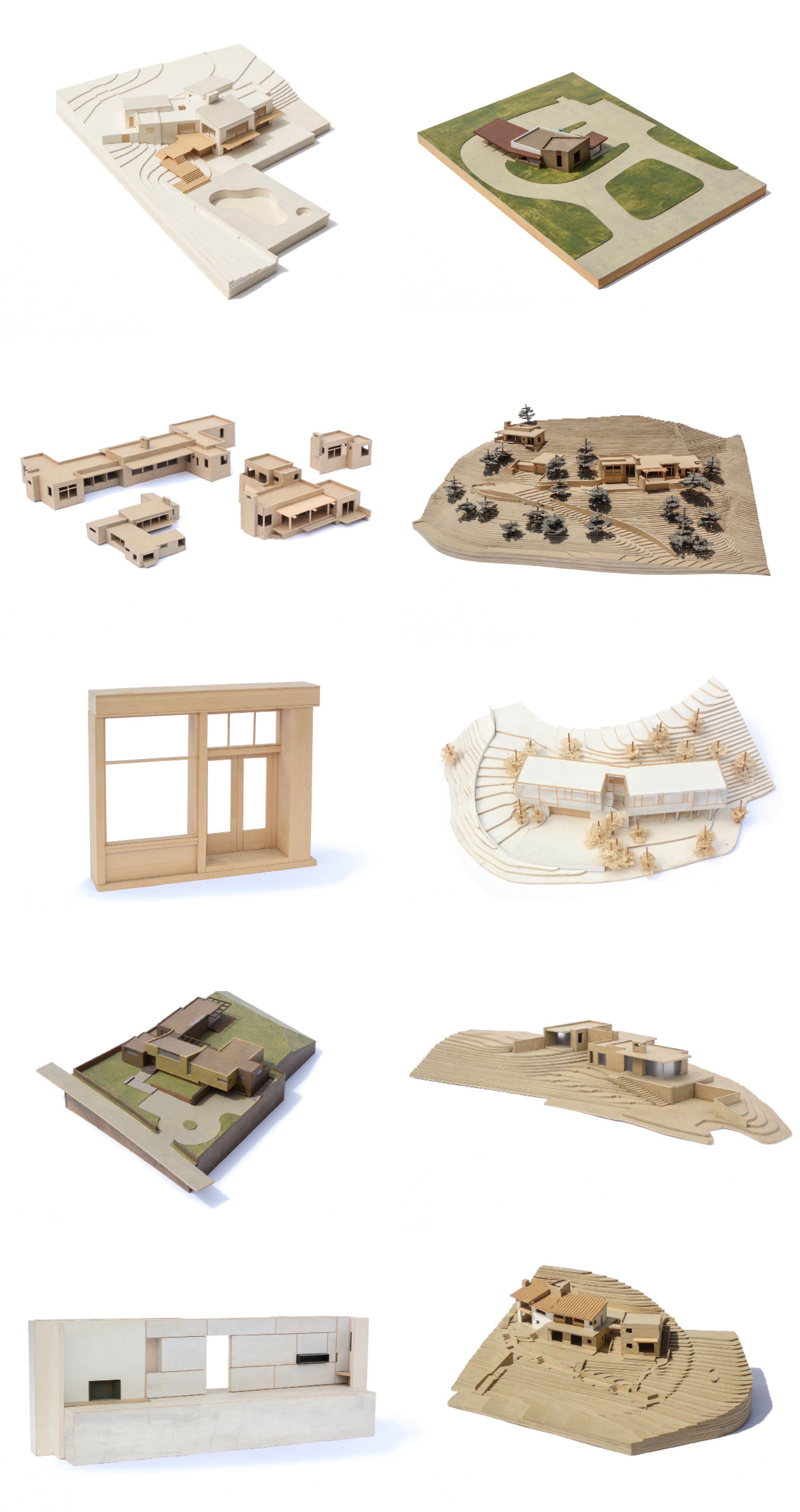 Visual Arts & Design Academy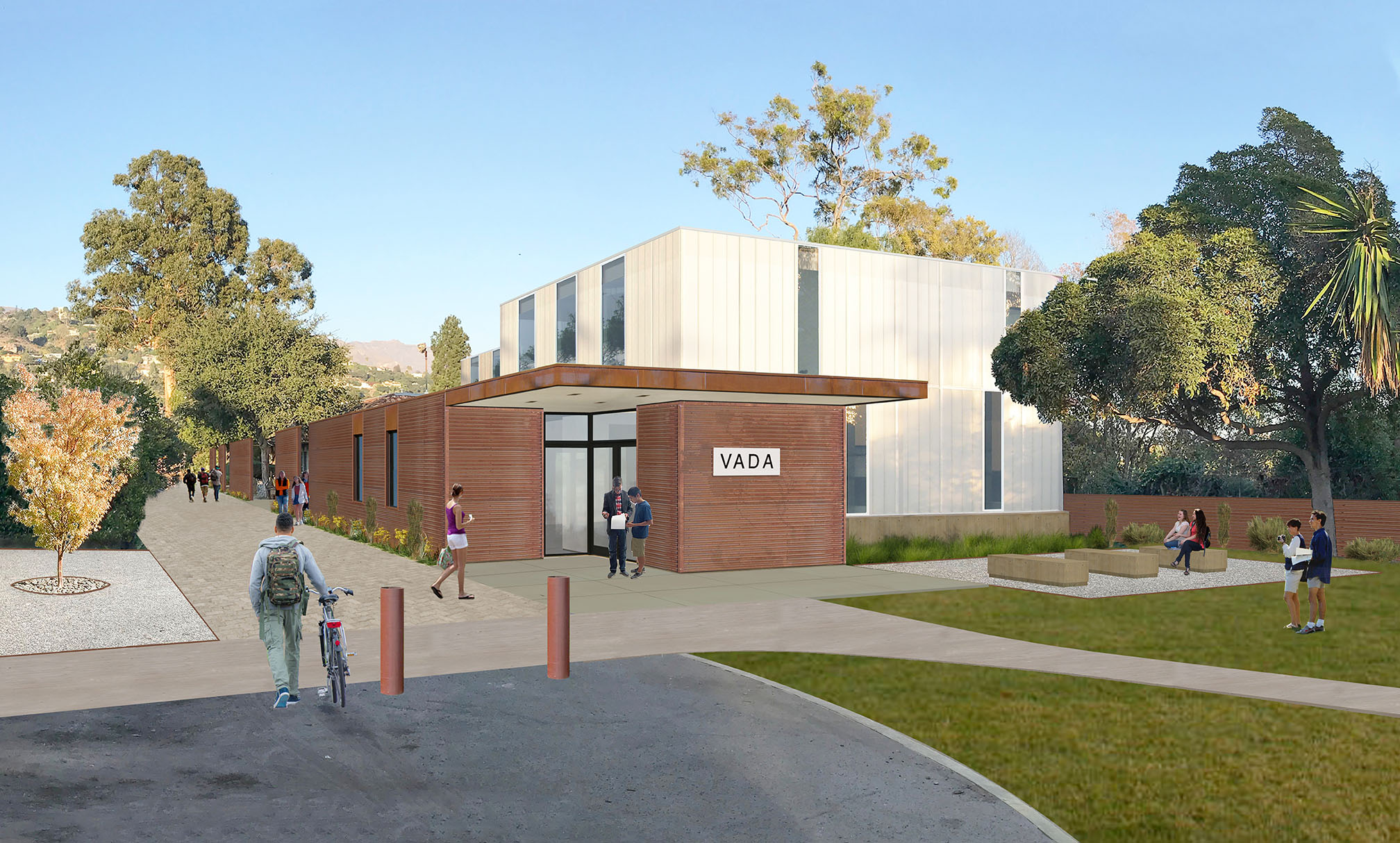 We recently submitted a proposal for a new visual arts building at Santa Barbara High School. The scope of work includes a design-media lab, a painting studio, renovation of two existing classrooms, and multiple outdoor workspaces and student areas. This update will bring much needed space and amenities to the school's Visual Arts and Design Academy and activate this once neglected south corner of campus into a space conducive for student learning and creativity. With the revitalization of this area, and the creation of a new quad, students will find fresh spaces to gather, work and learn!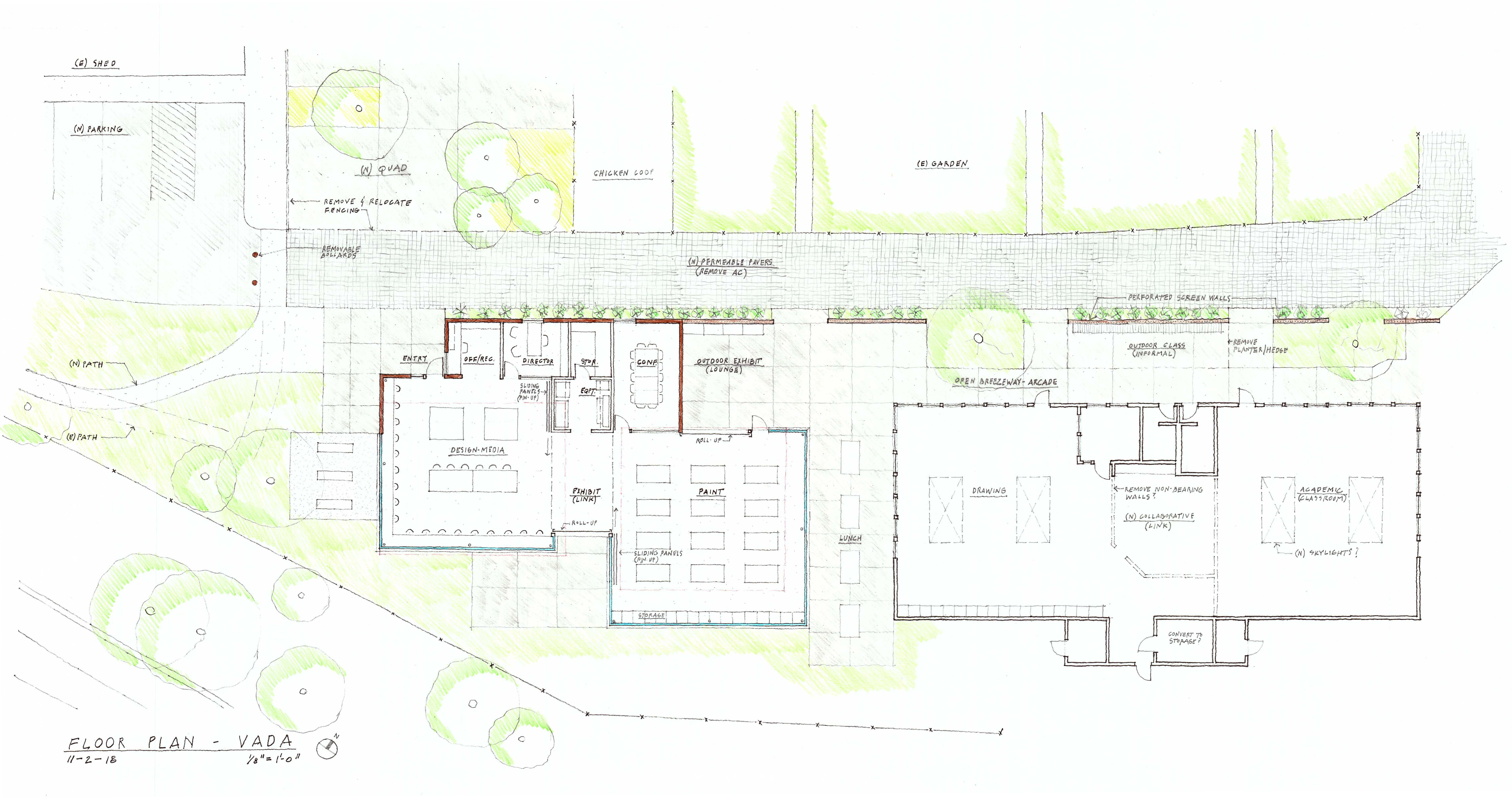 Tea House x Lotus Land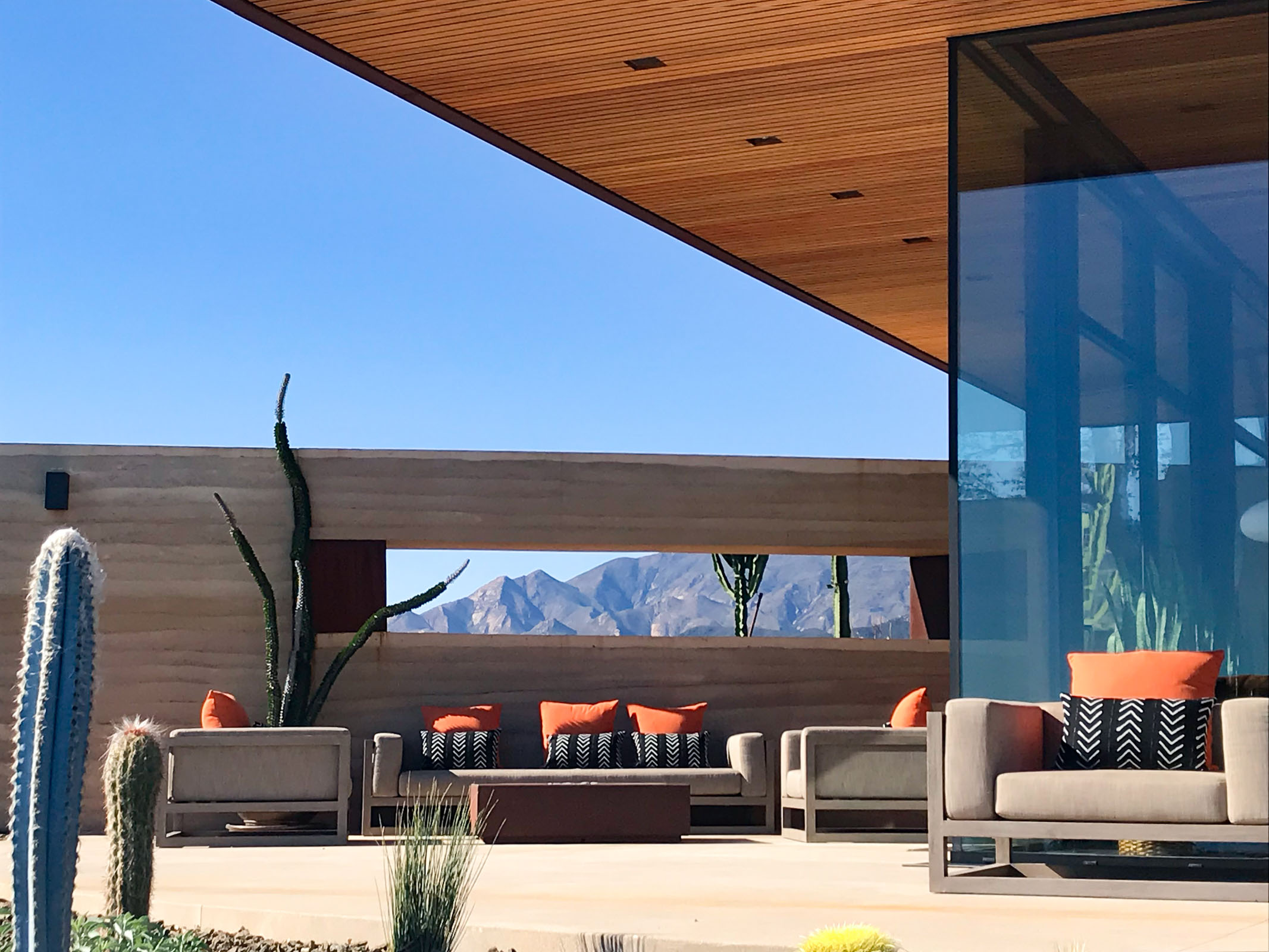 A private gathering was hosted at the Tea House by Lotus Land. We were invited to speak at the event and share about our process in designing and constructing the Tea House. Guests were welcomed by a gorgeous, warm day and crystal clear views of the Channel Islands. Check out the video below to see highlights from our talk!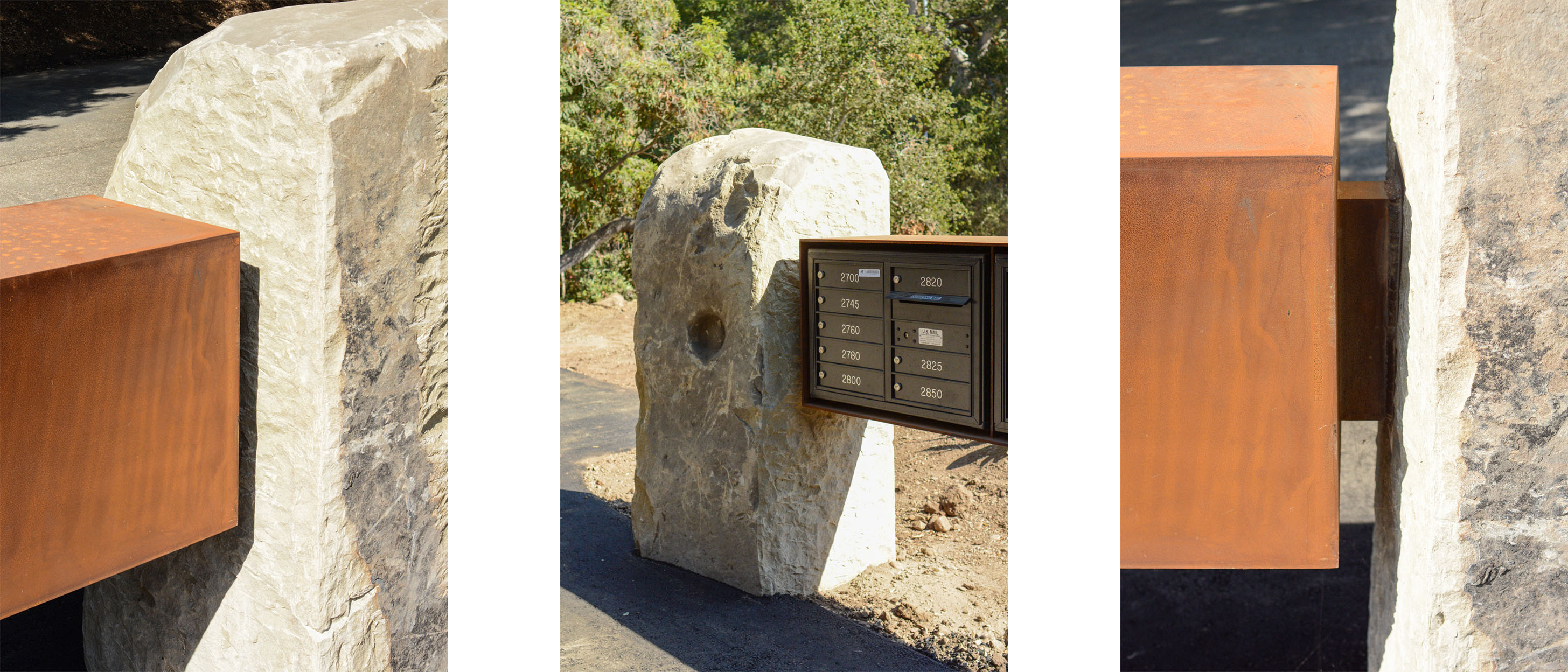 Toro Canyon Re-Build
A fifteen foot cor-ten frame spans between two sandstone boulders to house the thirty two individual mailboxes of this Toro Canyon community. After the January debris flow in the Montecito foothills destroyed the community's entry infrastructure, Ferguson-Ettinger teamed up with a resident engineer to quickly design and build replacement amenities. The resulting mailbox, bridge, abutment repairs and creekside pedestrian pads reflect site specific solutions and timely action by our team and the community members involved.